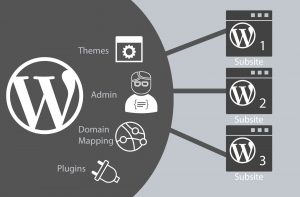 Sponsored
Website
Program
Through the Sponsored Website Program, the California Democratic Council (CDC) currently offers web hosting services for Democratic organizations throughout California. So far, the program hosts 51 websites, although the IT Committee is planning on aggressively expanding its operations to offer our signature website service to as many Clubs and Central Committees as possible.
The CDC Tech Standing Committee efficiently manages over 50 sites on our network by utilizing a WordPress multisite system. This system is particularly useful for plan participants who are at risk of losing access to their website due to political disagreements or communication issues. It's also useful for those who don't have the technical expertise to start a WordPress website or don't have the funds to pay for individual website expenses.
If your club would like to join the Sponsored Website Project, please fill out the CDC affiliation form.
Statewide Technology Calls
As part of the services we provide to those whose clubs or central committees are enrolled in the Sponsored Website Program, the CDC Tech Standing Committee will be hosting a Zoom call on the 3rd Thursday of every month, starting on August 20th, 2020. In these meetings, here we will cover general technical questions related to the Sponsored Website Program, video conferencing, digital organizing tools, and virtual events
For specific technical issues or requests, Sponsored Website Program participants can email tech@cdc-ca.org for assistance.
Join us on our first statewide Technology Call on 6-8pm August 20th, 2020!
Meeting Link: https://meet.google.com/maa-kfay-rar
Call-In Number: +1 470-226-3697‬ (Access code: ‪427 431 155‬#)
Frequently Asked Questions